Flood continues to ravage central coast of Vietnam
Seven people have been killed during floods in the southern central coastal provinces of Binh Dinh and Phu Yen.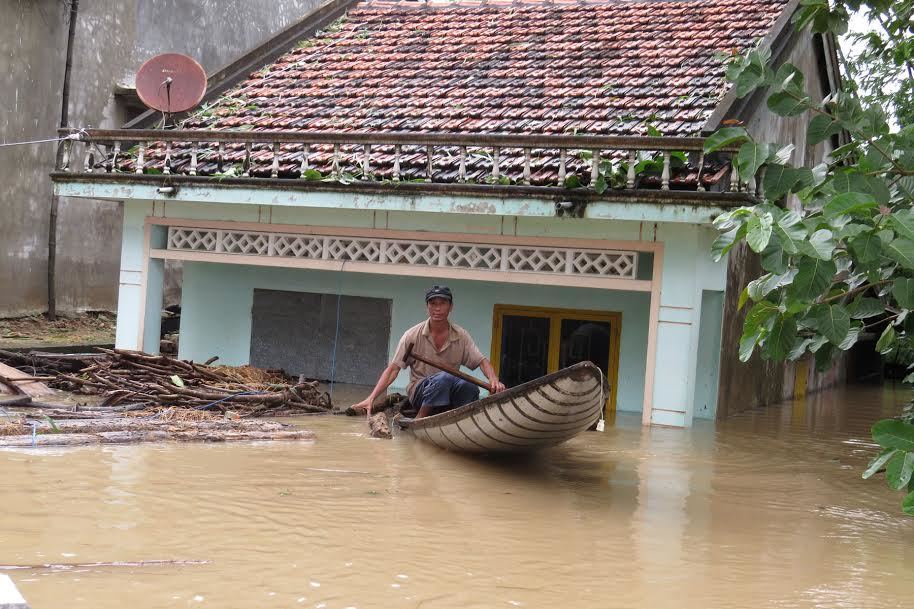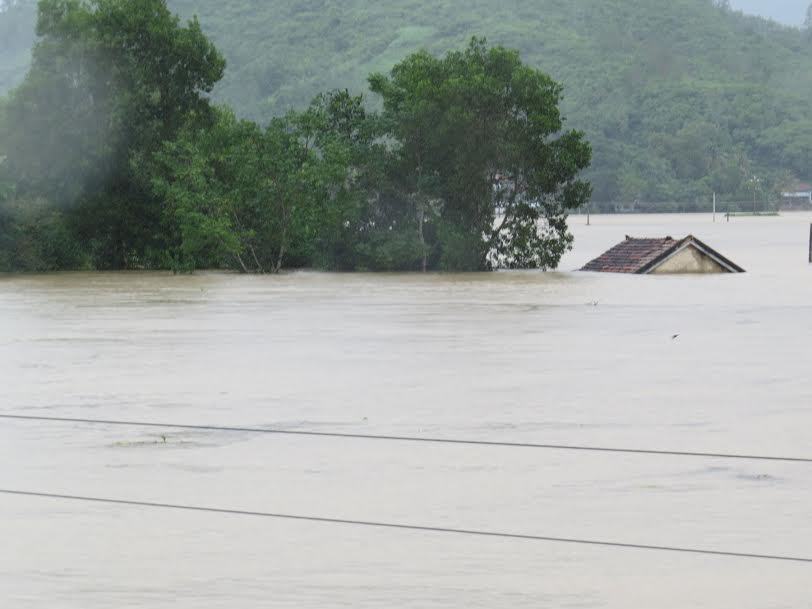 Floods inundate Phu Yen Province
11 communes and towns have been isolated after floods arrived on November 2 in Phu Yen Province. A section of the DT 641 road from Chi Thach to La Hai town was submerged. Local Nguyen Thi Huong said water flooded houses at 10pm on November 2 so everyone ran towards the railway and brought with them as many of their possessions as they could.
Another local Ngo Van Hung said, "The water rose really quickly. We had to move electric devices like televisions quickly. Rice and our clothes were all wet. Many people now don't have anything to eat."
Nguyen Thanh Tan, head of Danh Tan Company he and four members of a rescue team heading to aid a stalled bus were heading suddenly had their canoe capsize. Everyone was saved by local people. Tan had to hold onto bamboo for 11 hours until help arrived.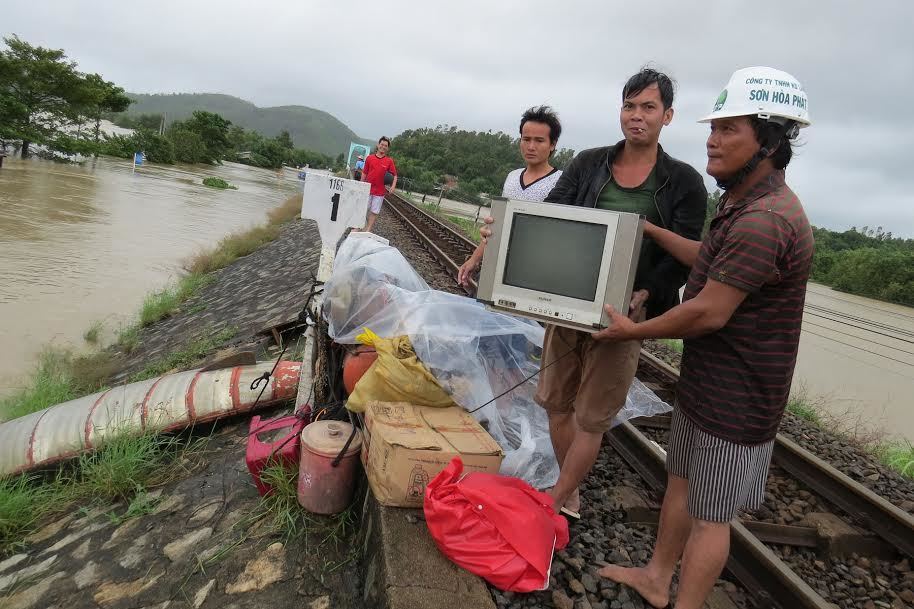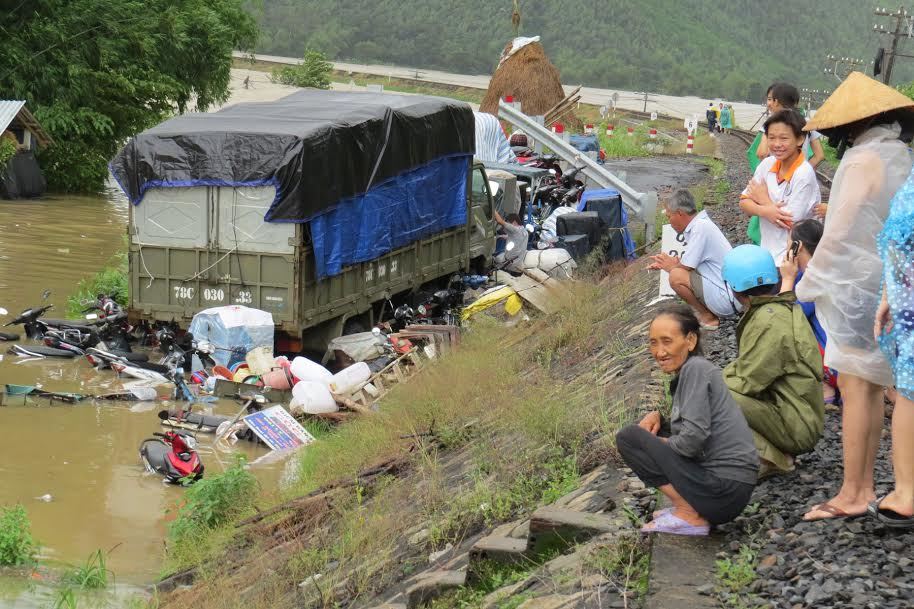 Houses on route DT 641 were all deeply submerged
Tran Quoc Huy, head of Dong Xuan District Department of Agriculture and Rural Development said they had evacuated thousands of households.
When the flood hasn't subsided, Phu Xuan Reservoir discharged water at 10.30am November 3. According to the Phu Yen District Hydro-Meteorological Station, water levels at all rivers will continue to rise in the next 24 hours.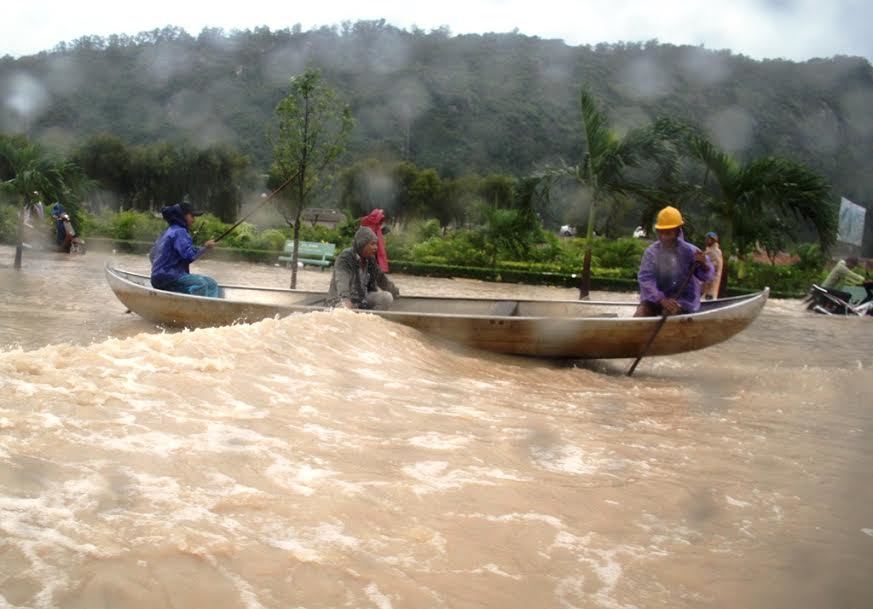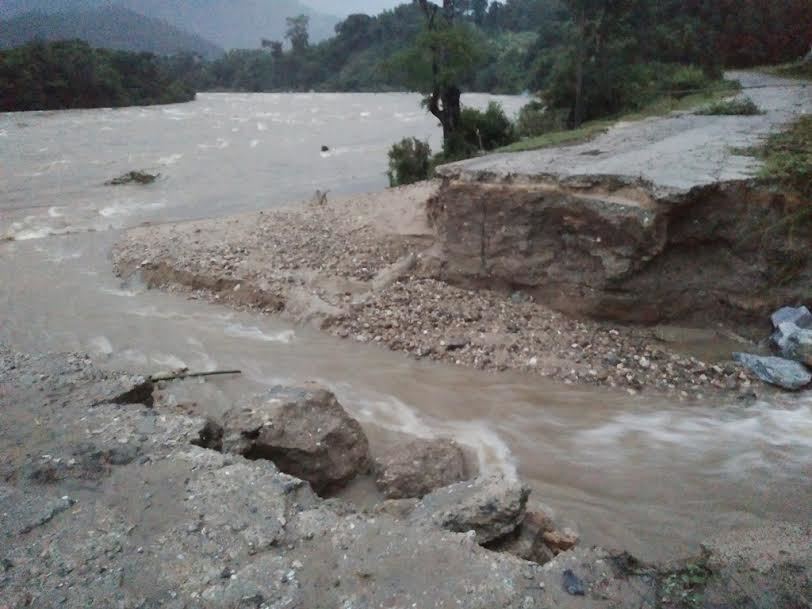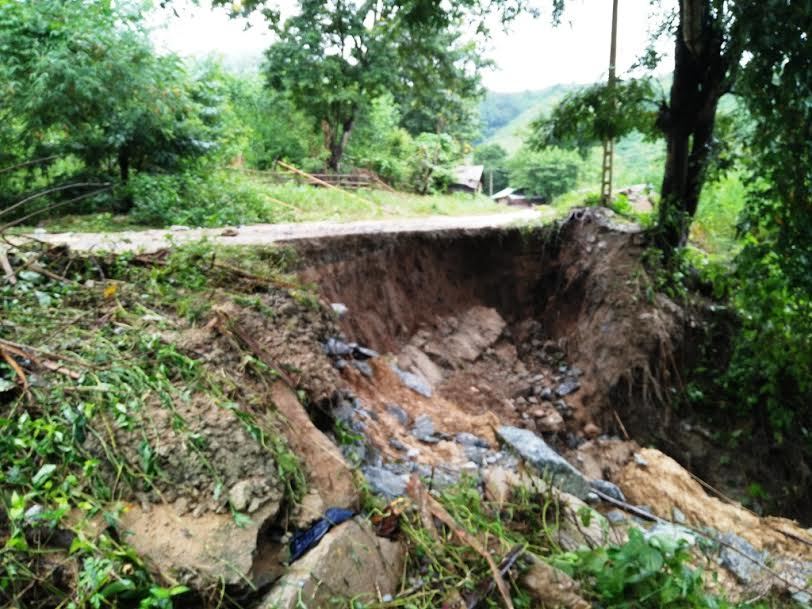 Damaged roads in Binh Dinh Province
Nearby Binh Dinh Province let over 30,000 pupils stay home and 15,000 people were unable to go to work. Many households in low-lying areas in Quy Nhon City were evacuated as floods submerged the city.
The flood also caused severe landslides at the route connecting Vinh Son and Vinh Kim communes and the route along Dinh Binh Lake which connects 500 households to Vinh Thanh District's centre.
The district authorities proposed to build a steel bridge above the damaged road to help restore traffic.
Dan Tri