Ba Bo Flower Village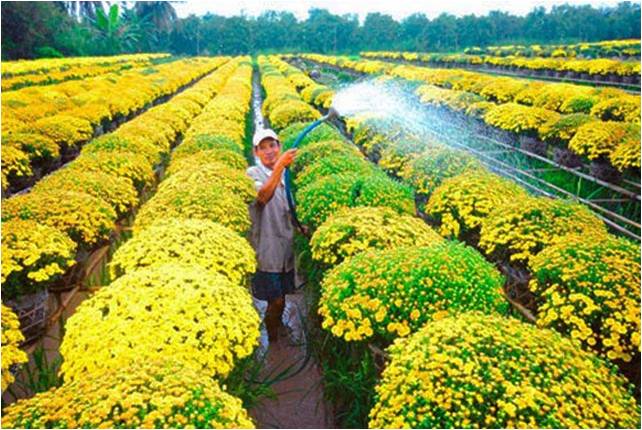 Ba Bo flower village is considered as one of the tourist attractions in Can Tho contributing to enrich the Orchards tour at Binh Thuy District. In 2015, it had nearly 250 gardener households with main flowers such as marigolds, sunflowers, ixora species, apricot blossoms and roses.
With an area of nearly 20 hectares, tourists can leisurely contemplate and take photos to capture memories with different gardens.
Source: zing.vn - Translated by Ngoc Diep