Art exhibits open in HCM City
Art exhibits open in HCM City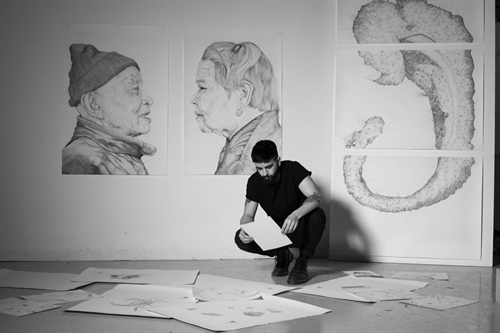 Artist at work: Florian Nguyễn studies his paintings at the Institute of Cultural Exchange with France. Photos from Florian Nguyễn facebook
Local and foreign artists are displaying paintings and photos at four exhibitions that recently opened in downtown HCM City.
The city's Fine Arts Association, in cooperation with the HCM City Fine Arts Museum, is holding the exhibition titled Sắc Màu Nhân Ái (Colours of Humanity) at the museum in District 1.
Eighty paintings by 17 well-known artists, including Uyên Huy, Hứa Thanh Bình, Bùi Quang Ánh and Đặng Thị Dương, are on display. Subjects include the beauty of Vietnamese landscapes and daily life as well as love among family members.
All paintings are on sale to raise funds for disabled children and orphans living at Kỳ Quang 2 Pagoda in Gò Vấp District.
The event will close on June 12.
The Thành Phố Anh Hùng (Heroic City) photo exhibition has opened at the Nguyễn Huệ Pedestrian Street in District 1. It will end on July 5.
The outdoor exhibition includes 220 photos on President Hồ Chí Minh's life and career, as well as the development and achievements of HCM City.
Galerie Quỳnh is presenting the Between Two Mysteriesexhibition featuring new and rarely seen works by HCM City-based artists Hoàng Dương Cầm and Trúc-Anh.
The painting Lightning in U Minh Forest by Cầm, 42, was inspired by a vast flooded woodland in the southernmost part of the country, while Trúc-Anh, 33, represents instants of flashes of lightning striking a forest, according to a gallery press release.
The month-long exhibition takes place at Level 2, 151/3 Đồng Khởi Street, District 1.
At another exhibition, Vietnamese-French visual artist Florian Nguyễn is displaying 21 portraits in Chinese ink on canson paper at the Institute of Cultural Exchange with France (IDECAF).
The Memory and Oblivion exhibition depicts the 28-year-old artist's thoughts and memories of Việt Nam through stories told by his grandparents, who left Việt Nam when they were children.
Nguyễn has held various exhibitions in France and abroad. His exhibition in the city will end on June 17. IDECAF is at 31 Thái Văn Lung Street in District 1. — VNS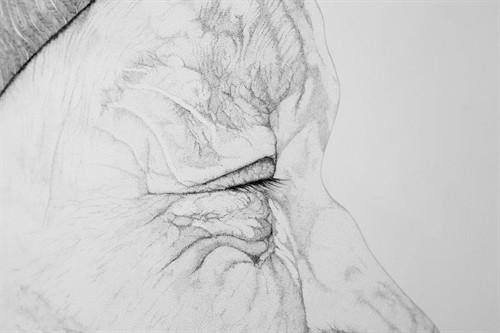 Portraiture: A painting by artist Florian Nguyễn displayed at the Institute of Cultural Exchange with France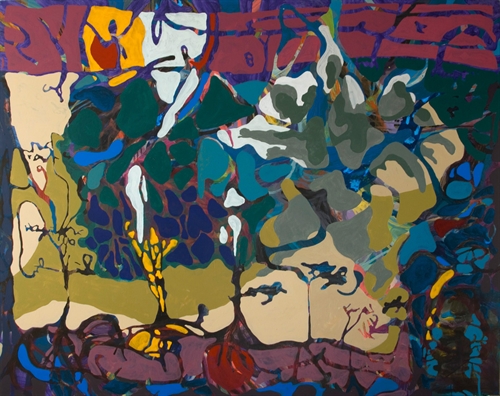 Abstract: Lightning in U Minh Forest, a painting by artist Hoàng Dương Cần. File Photo courtesy of Galerie Quỳnh