Hotels in Can Tho
Victoria Hotel: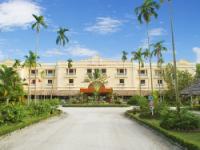 The only luxury hotel in the centre of the Mekong Delta, the 4 - star Victoria Can Tho Resort blends colonial-style architecture with the natural beauty of the river.
Close to Can Tho town, but a quiet retreat from the hustle and bustle of the city, the resort lies on the banks of the Hau River, set amidst gardens with a plethora of exotic plants.
Address: Cai Khe Ward, Can Tho City
Tel: (84) 710.3 810 111
Fax: (84) 710.3 829 259
Email: victoriact@hcm.vnn.vn
Ninh Kieu 2 Hotel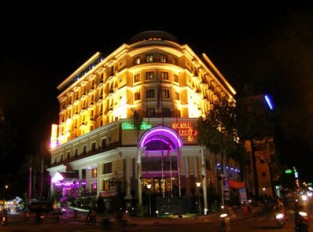 Opened in the middle of September 2007, Ninh Kieu 2 is situated amid the area of high-class hotel at the center of Cantho city.
Address: 03 Hoa Binh Str., Can Tho City
Tel: (84) 710. 6 252 414
Fax: (84) 710. 6 252 477
Email : contact@ninhkieuhotel.com
Website : www.ninhkieuhotel.com
Golf Can Tho Hotel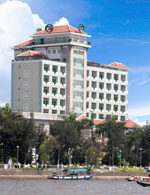 Located on the Ninh Kieu banks of the Hau River - one of the nine estuaries of the Mekong Delta - Golf Can Tho Hotel is a splendid modern style hotel set in the magnificent Can Tho city.
Golf Cantho hotel has been designed according to modern architecture, 101 rooms with balconies looking at the third junction of Hau river, swimming pool and Can Tho city whole view.
Address: 02 Hai Ba Trung Str., Can Tho City
Tel: (84) 710.3 812 210
Fax: (84) 710.3 812 282
Email: golf4.cantho@vinagolf.vn
Kim Tho Hotel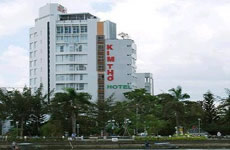 The worldclass 3-star Kim Thơ Hotel is a modern structure of 12 floors opened in February 2008. Kim Thơ is located at the heart of Can Tho City overlooking the poetic Ninh Kieu River.
Address : 1A Ngo Gia Tu Str., Can Tho City
Tel: (84) 710. 2 222 228 / 3 817 517
Fax: (84) 710. 2 221 299
Website: https://www.kimtho.com
Cuu Long Hotel:
CuuLong Hotel is located in the center of CanTho city, the dynamic provicipal capital of the MeKong Delta. It's an ideal position with large and sercure car park. Most comfortable for your traveling and accomodation demand.
Address: 52 Quang Trung, Q. Ninh Kiều, TP.Cần Thơ
Tel: (84) 710. 3 822669 – 3 822755 – 3 822722
Fax: (84) 710. 3 826 157
Email: cuulongcthotel@hcm.vnn.vn
Website: https://www.cuulonghotel.com.vn
Saigon-Cantho Hotel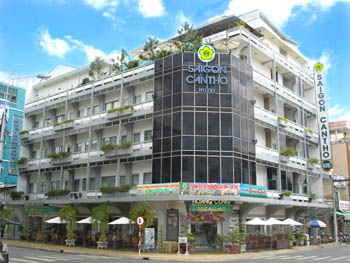 A 3-star property under the management of Saigontourist with its array of alternative service and comfort built to ensure both business and leisure travelers who visit Cantho, the nice and charming capital of Mekong delta will enjoy attentive hospitality and personalized service.
Strategically located in the heart of Cantho city. Saigon-Cantho Hotel offers easy access to financial and government offices, shopping and entertainment areas, and Ninh Kieu quay in walking distance.
Address: 55 Phan Dinh Phung Str., Can Tho City
Tel: (84) 710. 3 825 831 / 822 318
Fax: (84) 710. 3 823 288
Email: sgcthotel@hcm.vnn.vn
Website: https://www.saigoncantho.com.vn
Phuong Dong Hotel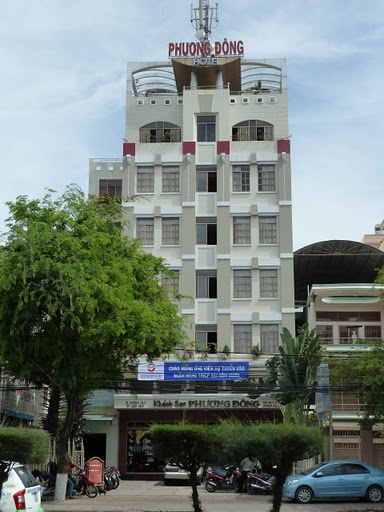 Phuong Dong is located at the center of Can Tho city, far away from ninh Kieu Quay – a famous beautiful site all over country – some minutes of walking and at the same time, it is also convenient when you need to go to commecial center, other financial trades in the city.
Address: 62, 30 - 4 Str., Can Tho City
Tel: (84) 710. 3812 199
Fax : (84) 710. 3820 133
Email: contact@phuongdong-hotel.com
Website: https://www.phuongdong-hotel.com
International Hotel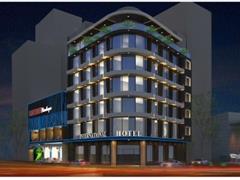 Strategically located at the best of downtown Can Tho where guests can enjoy the stunning views of the Hau River and Ninh Kieu Park, the International Hotel is the first luxury 3 star hotel in Can Tho. For over 30 years, as a landmark, as well as a witness of the ups and downs of the city's history, the International Hotel was rebuilt to become one of the city's most incredible addresses. It prides itself to offer guests many high-class facilities including 56 individually designed guestrooms, a meeting room, a spa, and 2 restaurants, cafe and bar…
Address: 6 - 8 - 10 - 12 Hai Ba Trung Street, Tan An Ward, Ninh Kieu District, Can Tho City, Viet Nam
Tel : + 84 710 625 4567 + 84 710 625 4567 FREE
Fax: + 84 710 625 4565
Email: info@internationalhotel.vn / sales@internationalhotel.vn
Web: www.internationalhotel.vn